About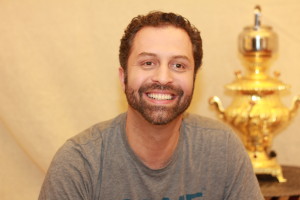 Nima Adelkhani, Founder 
In his former role, Nima was head of business development for the Founder Institute, a global accelerator with operations in over 30 cities.  He also helped to manage TheFunded.com and Founder Showcase. During his tenure, Nima helped launch over 300 startups.  Prior to this, Nima  worked in international business development. He has traveled to over 57 countries and speaks 4 languages.
Nima's Story
I was born in Germany to a German mother and a Persian father. We moved to the states 22 years ago and a few years ago I landed in the tech space and joined the Founder Institute, a global accelerator program with operations in over 30 cities. I have been involved with the launch of over 300 startups and have seen how hard it is to pull it off, even in the epicenter of technology, Silicon Valley. During my first trip to the middle east 8 months ago, I came to realize that there are many talented entrepreneurs in the region with great…no amazing ideas and products. But there seems to be a lack of a healthy eco-system that helps support these entrepreneurs reach their full potential. There is plenty of money and yet we don't ever really hear about a company from Jordan, Lebanon or Egypt. In April on my 35th birthday I decided that I was going to dedicate my life to support these entrepreneurs and the region by building a bridge between the middle east and Silicon Valley.
My goal is to to shine a light on these companies and to help them connect with global brands, markets and customers. Being an entrepreneur is hard anywhere but its even harder if you are based in the Middle East. There is a real disconnect between the community there and the rest of the world due to cultural, ethnic, political and logistical hurdles.
I decided to call it PITME…which actually stands for Peace In The Middle East. I believe that by helping entrepreneurs built successful companies, we will in turn create peace….people who are busy working and building cool companies are less likely to start revolution and fight wars.